Bird Control Sydney & Bird Removal Sydney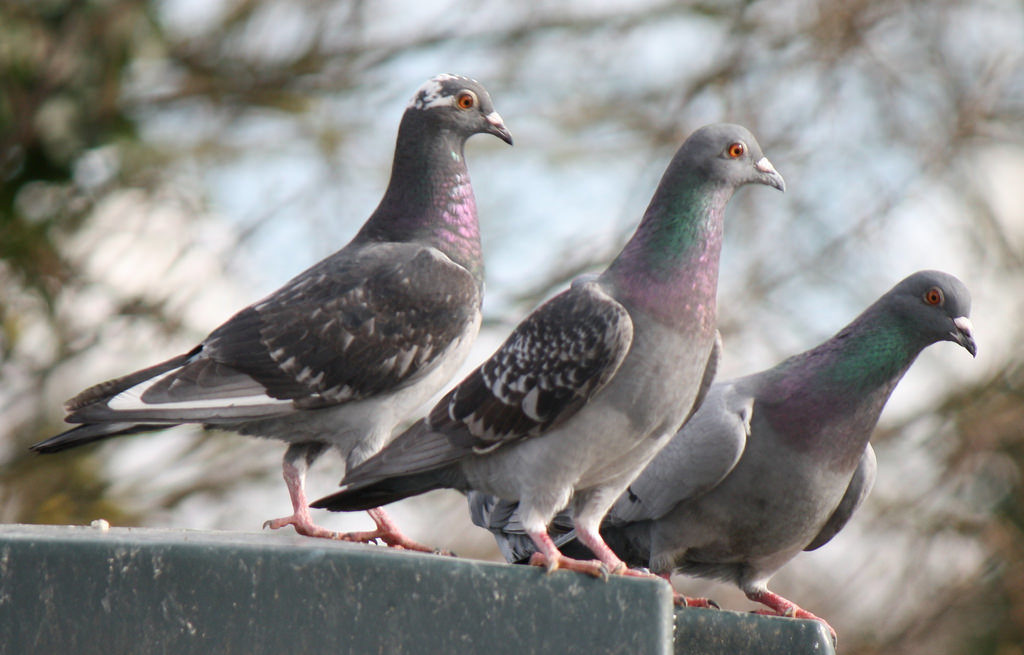 Birds cause untold millions of dollars of damage to most structures – Homes, Commercial Buildings and Industrial complexes.
Their droppings and nesting materials carry diseases, and parasites that pose serious threats to people and to structures everywhere. They also create a negative image on structures, clog drains and channels and attract other pests such as Cockroaches and Rodents.
When birds are causing your facility a headache, Expel provides –
An on-site evaluation, inspection and a "no obligation" quote to control or manage bird issues
We provide Bird Control Management using different deterrent methods suitable to the Facility or site conditions:
Proofing with a high- quality UV resistant Bird Netting material
(this method is the most recommended technique due to its specialized exclusivity feature)
Bird wires and spikes

Removal of bird nesting materials and treatment for possible bird lice

Bird shoot by a licensed specialist marksman
Birds don't discriminate between a Heritage Building and an Industrial Warehouse. They alight, roost and nest wherever they find a suitable location, a window ledge or the awning of a warehouse. Their droppings can deface the façade of a building or damage stock in a warehouse. They can also spread viral, fungal, and bacterial disease which is a major Health and Safety issue for whoever comes in contact with them. Whether it's a heritage building or a warehouse Expel can provide proofing by exclusion and management solutions.
Bird Netting Sydney
Bird netting or anti-bird netting is used to prevent birds from reaching certain areas. It provides a discreet and impenetrable barrier that protects buildings, structures, crops, fruit trees, vines, etc without harming the birds. Bird netting can be used on buildings to block out pigeons, starlings, etc from landing, nesting or roosting in certain areas such as loading docks, car parks, plant rooms, entrance awnings, etc. In agricultural situations bird netting can be used to protect fruit trees, grape vines or crops from damage caused by birds.
Bird netting is available in a range of different grades including light weight extruded netting, knitted diamond mesh fruit tree netting, hexagonal mesh vineyard and canopy netting and square knotted heavy duty structural bird netting. Call us For Pigeon Removal Sydney, Bird Proofing Sydney, Bird Netting Prices, Bird Netting Structures & Commercial Bird Proofing Sydney
Pigeon Removal Sydney
As with several other states in the NSW, there is a growing pigeon trouble in Sydney.
When it comes to statewide pest control concerns, pigeons are quickly increasing to the top of the list. IN line with the climbing human populace in Sydney is the existence of brand-new companies, constantly creating household neighborhoods and unfortunately, an increasing pigeon populace. Commonly described as winged rats, pigeons can destroy commercial buildings, parks, property areas and more. Is your residence or organization is under fire from an unyielding pigeon problem in Sydney?
Find out some of the intricacies of pigeon removal and learn why you need to get in touch with a professional to lawfully as well as successfully deal with reduction and exclusion.
Detrimental pigeon habits and behavior:
Pigeons are feral birds. They can prosper in a variety of environments. They prefer warmer, arid climate patterns. As a result, Sydney is a preferred area for year- round nesting as well as breeding. Wherever there is food source and shelter, pigeons will propagate. These extremely versatile creatures are scavengers and will conveniently nest in any city surroundings and its neighborhoods. Pigeons can be found nesting and roosting on rooftops, in auto parking frameworks, bridges, even noisy airports, leaving remnants of devastation everywhere they go.
Community Health and wellness Concerns and the Importance of Sydney Pigeon Removal
Pigeons often bring parasites as well as countless fungal and microbial illness consisting of Histoplasmosis, Cryptoccosis and also Psittacosis. Disease can easily spread through pigeon droppings and urine. Fragments of these can circulate via the air, producing a risk to people and also various other animals.
Sydney Pigeon Removal– Pest Control Complexities
Pigeons have the capacity to return to well established nesting premises, which makes the intricate matter of elimination and exclusion management difficult.
Pigeons "homing" instincts will make these feral birds return frequently to their recognized "home" to roost and breed. Unless the known area to these birds are protected and controlled, elimination,  removal or exclusion will be complex.
There is an abundance of favorable areas which feral birds will attempt to conquer in Sydney. If you think your facility or building is at risk with bird issues –
Please, feel free to get in touch with us in order help determine the correct approach for your situation.